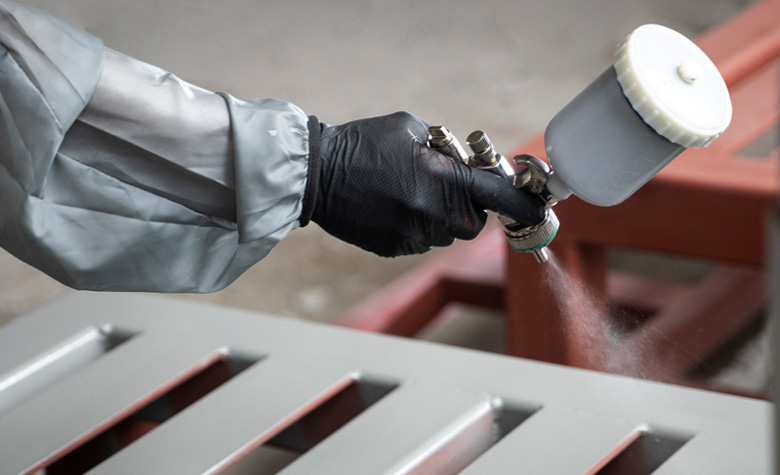 ANTICORROSIVES View products >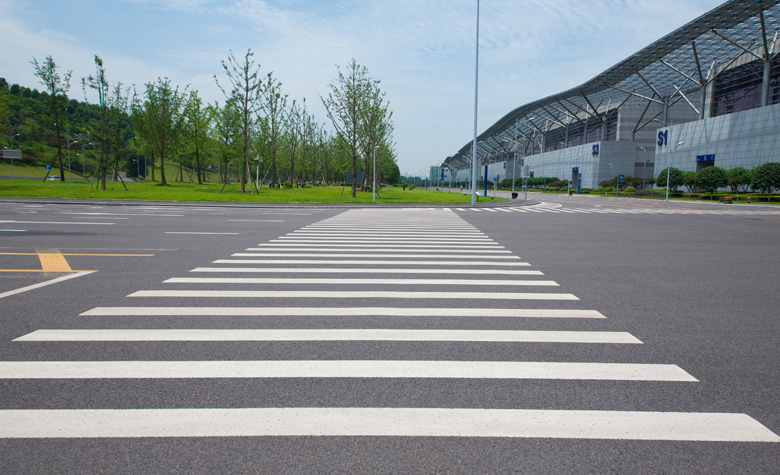 MARKING &
SIGNAGE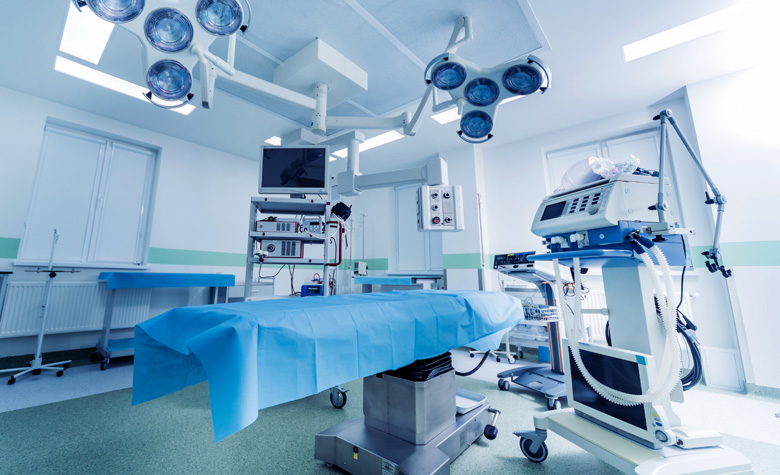 ANTIMICROBIAL &
ECOLOGICAL View products >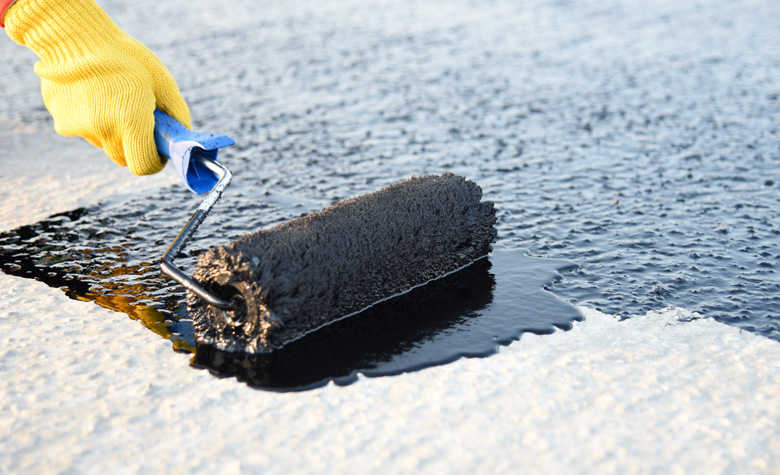 WATERPROOF View products >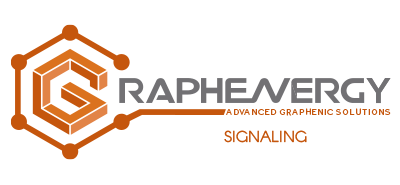 Marking Ink
Alkyd Traffic Enamel with Chlorinated Rubber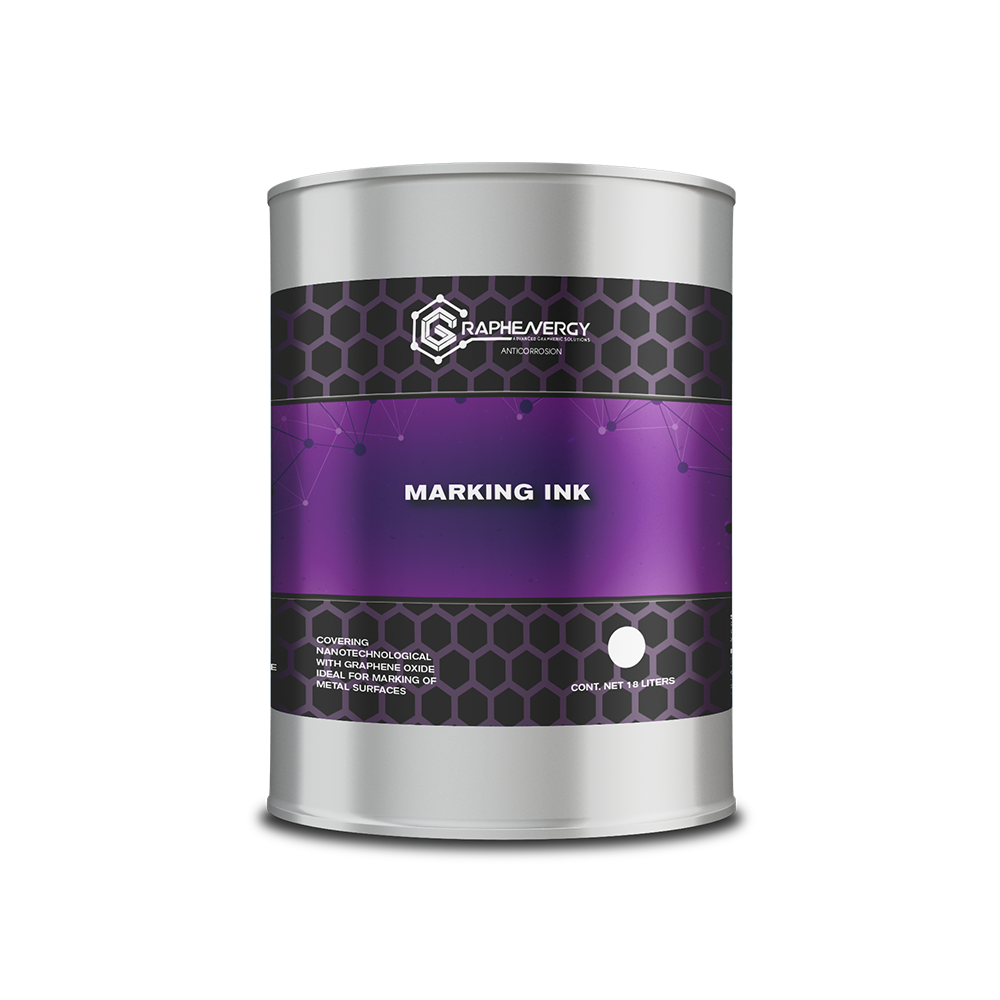 USES
High-performance graphene ink, resistant to high temperatures, abrasion, and UV radiation.
Ideal for marking/printing and protection of metal surfaces subjected to corrosion conditions.
Industrial printing systems for marking or traceability with fluidity, high contrast, and readability.
Dries in seconds, ideal for the production line.
COLORS
Black
White
PRESENTATIONS
4L and 18L
FEATURES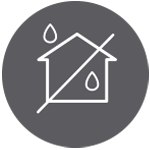 Usage Type Spaces with adequate ventilation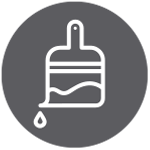 Application Type Direct application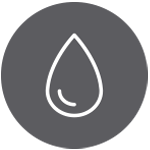 Dilution No dilution required
Drying Time 3 seconds at 25°C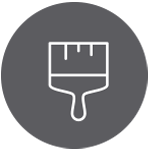 Application Tool Gloves, goggles, and protective suit
RESOURCES
Marking Ink

TECHNICAL DATA SHEET

SAFETY DATA SHEET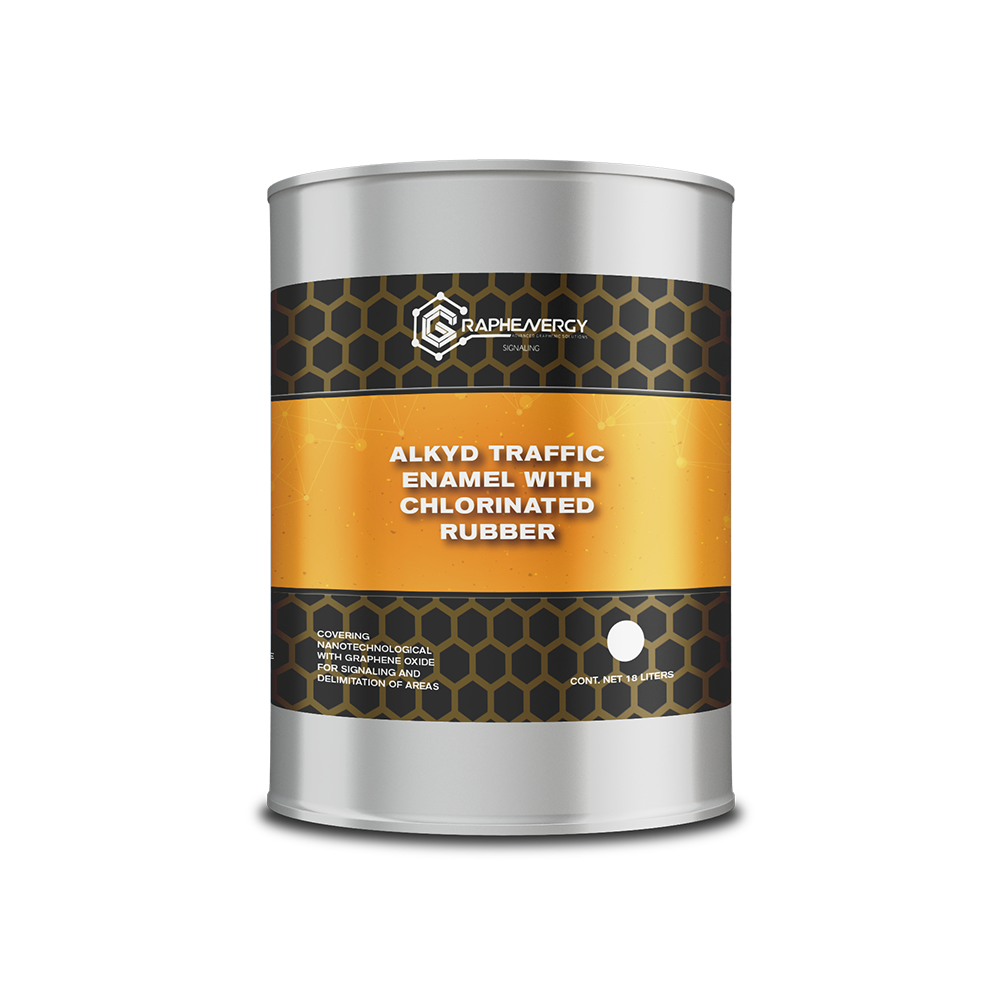 USES
Ideal for signage on asphalt and concrete pavements on roads, urban areas, pedestrian crossings, etc.
High resistance to weathering and wear from rolling or pedestrian traffic.
For a reflective finish, sprinkle 700g/l glass microspheres on wet film for roads, 1200g/l for airstrips.
COLORS
Traffic Yellow
Black
White
PRESENTATIONS
4L and 18L
FEATURES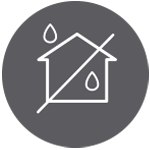 Use Type Indoors and Outdoors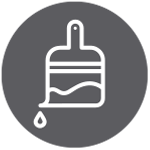 Application Type Direct or dilution with acrylic thinner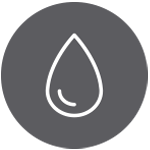 Dilution Max 10%
Drying Time 30 min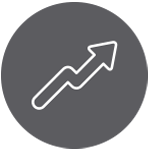 Yield 30-32 meters of 10 cm width per liter
4 to 5 square meters per liter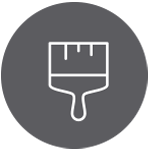 Application Tool Brush, roller, or line painting machine
RESOURCES
CHLORINATED RUBBER TRAFFIC PAINT

TECHNICAL DATA SHEET

SAFETY DATA SHEET
CONTACT US AND LET OUR EXPERTS HELP YOU