5

GRAPHENEMEX IS A LEADER IN LATIN AMERICA IN GRAPHENE PRODUCTION AND APPLICATION DEVELOPMENT
slider2
THE GRAPHENEMEX INNOVATION CENTER HAS DEVELOPED A LINE OF MASTERBATCHES WITH GRAPHENE OXIDE FROM DIFFERENT TYPES OF POLYMERS

slider1
WE PRODUCE DIFFERENT GRAPHENE MATERIALS, AMONG THE MAIN ARE EXFOLIATED GRAPHENE AND GRAPHENE OXIDE.

slider1
WE PRODUCE DIFFERENT ANTI-CORROSIVE AND ANTIMICROBIAL GRAPHENE OXIDE COATINGS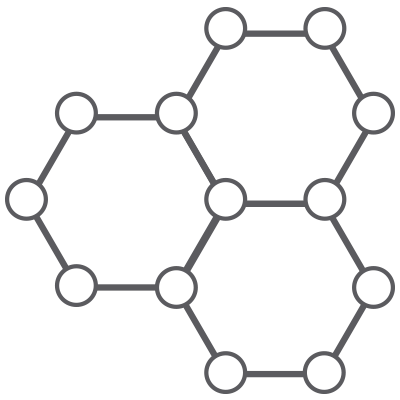 GRAPHENE
Graphene, a Nobel Prize-winning nanomaterial, is both the strongest and the lightest material known. Graphene is a two-dimensional crystal only an atom thick.
PROPERTIES

It is two hundred times stronger than steel and five times lighter than aluminum.

Depending on the type of graphene material, it can be a conductor of electricity or insulator.
It is resistant to UV rays and corrosion.

It is highly waterproof, even to hydrogen and helium.

It is biocompatible.

It has antimicrobial properties.

It can be functionalized to create various graphene-based materials for different applications.

GRAPHENE OXIDE MAKES THE DIFFERENCE
ENHANCE YOUR PRODUCTS WITH OUR TECHNOLOGY
More details
LATEST NEWS ON GRAPHENE

Corrosion affects various industries with million-dollar losses, discover how graphene oxide is making a difference by preventing this problem.
Read More
View all